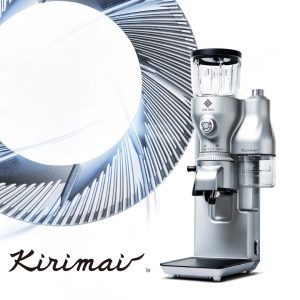 Proudly presenting our new specialty coffee grinder, "Kirimai," at SCAJ2021.
Conical and flat, two types of burrs and flat burrs vary with different taste profiles.
Separate chaff while grinding coffee.
Kirimai creates the taste by burr.
The "idea" changes the recipe.
Kirimai will open the gate for the new era.
We will be holding a tasting event for you to experience "The design of the burr
produces the taste." Please enjoy the specialty coffee ground by the most up-to-date grinder.
Date: Nov. 17th-19th 10:00-17:00(16:00 on 19th)
Booth#: 4-2